Discover our Price-Match promise
And a host of other reasons to book with us directly.
And a host of other reasons to book with us directly. You'll always get our best prices when booking on this website. If you find an equivalent Avis car or van cheaper on a price comparison site or broker site we will refund the difference.* There are lots of other reasons why you will save time and money by booking on this site.
Joining Avis book direct is simple and swift: sign up for free during your booking. We'll pre-prepare your paperwork to accelerate the time you spend at the counter … in some locations you can just walk straight to your vehicle with the keys waiting inside.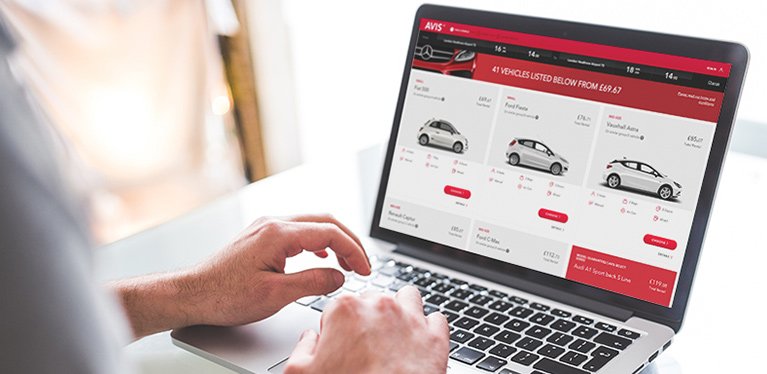 Book direct and take advantage of the following:
Price Promise
You'll always get our best prices when booking on this site, or we'll refund the difference.
Free Cancellation
Bookings can be cancelled with no charge up to 24 hours before your pick-up date.
Peace of mind vehicle cover
Our comprehensive Zero-Excess products mean you won't need to pay or claim should the vehicle be
damaged during your rental.
Join Avis book direct and you will also get:
Speedy Collection
Priority service every time – jump the queue with pre-prepared paperwork and your vehicle at the ready.
VIP Treatment
In some locations, you can even go straight to your car, where the keys and paperwork will be waiting.
Member-only benefits
Unlock money-off vouchers, free weekends, upgrades and inclusive additional driver cover at no extra
cost.
How do I get my price –promise refund.
Claims must be sent to bookings@avismyanmar.com within 72 hours after the booking with Avis has been made.
The claimant and reservation holder must be identical. Applications for claims must be made by sending us an email to the above address with the following details: full name, address, telephone number, email address, Avis booking number, URL and screenshot of the cheaper offer, travel dates (date and time of airport collection and return), requested vehicle category as well as the rental pick-up and return station.
Incomplete or late applications are not covered by the Avis price promise offer. Offers which cannot be proven online within the review period are also excluded.
All applications are checked by Avis within 10 working days. If the price promise requirements are met, Avis will refund the amount by which the comparison offer is lower than the rental price paid by you within 7 working days after termination of your rental, and to the credit card originally used.
A refund of the difference is not possible if you have cancelled your booking with Avis.
We reserve the right to amend or terminate this offer.
Terms & Conditions
Customers will be required to provide Avis with evidence of the price comparison through a screenshot showing the comparable price which must be sent to a dedicated email address at Avis bookings@avismyanmar.com within 72 hours of the booking being made on this site.
The offer must be an identical offer with regard to rental station, vehicle group, dates, time and duration of the rental, terms of payment and any inclusive services such as accessories. The comparison offer must also be bookable separately and may not be part of a package.
The comparison offer must be available online, on a local website, immediately and in the same currency as the rental booked on this site.
Excludes comparative offers, which are granted on the basis of a discount or AWD, commercial customer contracts or other special agreements for closed user groups.
Comparison offer must not be the subject of any reduction by the use of vouchers, bonus points or other discounts.
To avoid excess charges, any damages occurring during your rental must be reported to Avis and the accident/incident form must be filled when vehicle is returned.
In line with local laws, the police must be called for any accident/incident with the hire car in Germany.